(Watch repair estimate form is at the bottom of this page.)
Omega Watch Repair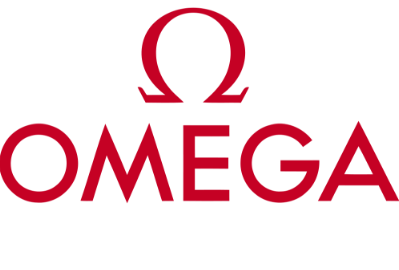 If you have an Omega watch, you know about Quality. At Illinois Watch Company, we bring that level of quality to everything we do! Our watchmakers carry not only the OWME 1120, but also the 8500 certification. We combine our expertise with our attention to detail to ensure that your Omega watch is repaired or restored to factory it's original factory settings.
Even if your watch is not in need of repair, it may be in need of maintenance. All fine watch manufacturers, including Omega, recommend a 3-5 year interval on regular maintenance. Most modern watches use synthetic oils that really do not break down in this time frame. The problem is the very fine amounts of dust created inside the watch from the wear of the moving parts. This contamination eventually gets into the lubrication and once there the viscosity of the oil is affected and the oil does not spread as it is designed to do. This causes the gear train and automatic systems to work harder and create more wear, usually affecting the timing of the watch and eventually it will stop the watch.
Our basic cleaning service includes the following:
The watch mechanism is completely disassembled
The watch is ultrasonically cleaned with watch cleaning equipment and solutions
The watch is reassembled according to factory specifications using all factory recommended lubrication — some watches require 10 different types of lubrication during reassembly
Watch is timed using state of the art timing equipment then tested using both static and with motion on factory recommended winding testers.
All watches are examined by the CW21 watchmaker to ensure all services have been performed and the watch is pressure tested with both dry and wet pressure testing equipment to manufacturers specifications
Additional or optional Restoration and Repair services include:
Replacement of crystal- both sapphire and plastic
Replacement of external parts including crown pushers for chronographs, helium valves if they are worn, and need to be replaced
Refinishing of the original dial or changing colors of dials by refinishing or replacing with an original manufacturer dial
Refinishing of original hands, relumination of hands using luminova or replacement of original watch hands
Illinois Watch Company is a full service repair facility we service vintage pocket watches to complicated repeaters. We have a CW21 watchmaker on site and are dedicated to servicing watches as manufacturers recommend. We are a brick and mortar business. You can bring your watch to our shop during regular business hours.
Our process begins when you call or complete our "request a mailer" form. We will then ship you everything you'll need to safely and securely send your watch to us. Once we receive your information, we will ship you the following:
Protected shipping packaged for you to ship your watch to us
Instructions for packing and shipping your watch back to us
Once we have had a chance to inspect your watch and diagnose the problems, we will contact you to confirm the estimate. There is never a charge for the estimate, and if for any reason you decide not to proceed with the repair, Illinois Watch Company will ship you back your watch. The only cost will be for return shipping and insurance, which is flat rate of $35.00.
When we receive your watch, Illinois Watch Company will contact you with the estimated cost for the repairs. When you approve our repair estimate, written or verbal we will order parts and start the repairs of your watch we do not require payment up front, if anyone requires payment up front for the entire job the alarm bells should be going off in your head, you should never pay the entire amount of the repair up front. We will require payment when the job is completed and no job will leave the shop that is not paid for in full. If the estimate is for a very high amount and we will be required to pay for many expensive parts up front a deposit may be required but we will let you know on the estimate if this is necessary. On occasion we have encountered problems inside the watch that had not been anticipated or included in the original estimate. If this were to occur you will be contacted and informed immediately that additional costs will be added, we do not proceed and we will not do any additional work or charge extra without your prior approval. Vintage watches are not warranted against moisture unless expressly checked and indicated as warranted on your invoice when the watch is returned.
Get A Free Repair Estimate