(Watch repair estimate form is at the bottom of this page.)
Vintage Watch Repair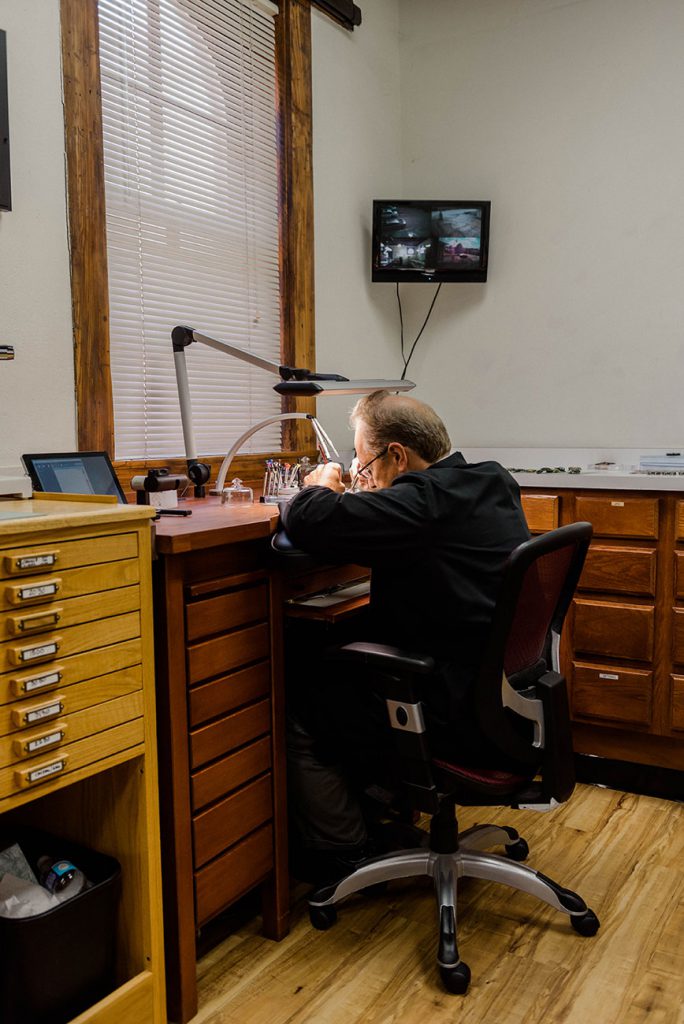 If you have a vintage watch then you likely know that not just anyone can repair your timepiece. You have to have someone who is trained and has the right equipment. They need both the technical expertise as well as the experience. At Illinois Watch Company, we have both. We know that your vintage watch is likely a treasured piece, often with important sentimental significance to you and your family.
For generations, Illinois Watch Company has been synonymous with quality. That quality of service and expertise is something we bring to every project, making us the perfect partner to entrust your vintage watch.
Our process begins when you call or complete our "request a mailer" form. We will then ship you everything you'll need to safely and securely send your watch to us. Once we receive your information, we will ship you the following:
Protected shipping packaged for you to ship your watch to us
Instructions for packing and shipping your watch back to us
Once we have had a chance to inspect your watch and diagnose the problems, we will contact you to confirm the estimate. There is never a charge for the estimate, and if for any reason you decide not to proceed with the repair, Illinois Watch Company will ship you back your watch. The only cost will be for return shipping and insurance, which is a flat rate of $35.00.
When we receive your watch, Illinois Watch Company will contact you with the estimated cost for the repairs. When you approve our repair estimate, written or verbal we will order parts and start the repairs of your watch. We do not require payment up front, if anyone requires payment up front for the entire job, the alarm bells should be going off in your head, you should never pay the entire amount of the repair up front. We will require payment when the job is completed and no job will leave the shop that is not paid for in full. If the estimate requires an unusually high amount of expensive parts the customer will be required to pay a deposit but we will let you know at the time of the estimate if this is necessary. On occasion, we have encountered problems inside the watch that had not been anticipated or included in the original estimate. If this were to occur, you will be contacted and informed immediately that additional costs will be added. We do not proceed and will not do any additional work or charge extra without your prior approval. Vintage watches are not warranted against moisture unless expressly checked and indicated as warranted on your invoice when the watch is returned.
Repair time
At the Illinois Watch Company, we attempt to complete work within 12 weeks. We cannot guarantee this time frame as the potential of parts being backordered, not in stock and sometimes on vintage watches finding parts may take additional time. The customer must understand the length of repair time is not guaranteed, and will not hold Illinois Watch Company responsible for any delays out of our control. Illinois Watch Company provides estimates based on previous repairs of similar types of watches.
Completed repairs shipment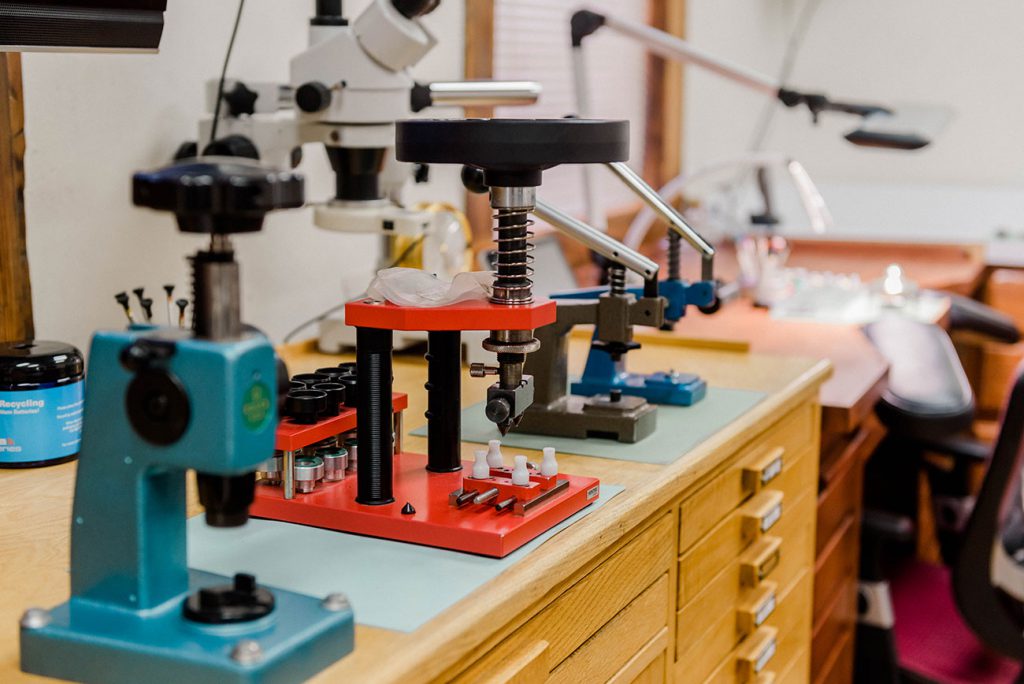 When your watch is completed we will contact you. You can pay by any major credit card on PayPal. If you do not like PayPal we will take your credit card information by phone. Once the invoice has been paid we will ship your watch back to you using the same special mail package that we sent you when you shipped the watch in. We do ask customers to check the mailing address on the invoice to ensure that it is correct, or if you need an alternate shipping address please contact us by e-mail or by phone to ensure that your watch gets shipped back to the correct address. All packages we send out require a signature. The only time a signature is not needed is when you specifically request a signature waiver. If you desire a shipper other than USPS it is your responsibility to make sure that you do not have a signature waiver on file, this will allow the watch to be left with no signature. It is your responsibility to ensure that someone responsible will be at that address to accept the package, packages delivered per signature release waiver are considered delivered. It is imperative that your address does not have a Release Signature Status with the courier, which allows packages to be dropped off unattended and unsigned.
Insurance
In order to protect your watch, we carry our own shipping insurance. Shipping insurance covers the appraised value of the timepiece, but does not cover any sentimental value or other perceived value. Before any repairs are made the watch is covered for its replacement value not retail value. After the repairs are made, shipping insurance covers the replacement value minus the cost of repairs. Coverage is limited to the lesser of the amount specified or the actual value of the watch.
However, with any shipping there is a risk of loss. You remain responsible for the risk-of-loss for watch until delivery to Illinois Watch Company. You are responsible for any damages that may occur to your watch while in transit until we inspect and sign for your package. In the event of a claim with the shipping company, you will need to provide proof of purchase, and/or appraised value as well as proof of shipment and the receipt you were given when you dropped off the package in order to collect on insurance. If you do not provide proper documentation, Illinois Watch Company cannot obtain insurance reimbursement. Illinois Watch Company strongly recommends that the timepiece being shipped be photographed before shipping.
Get A Free Repair Estimate